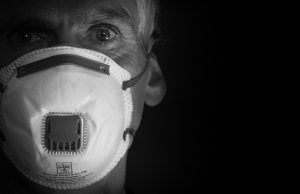 Rims Like New now offers Covid safe 
rim repair in Newburgh
NY. Currently, New York state considers automobile repair services as  approved necessary businesses. That means while many local businesses may forced to close down again with the pandemic surge you can still get your cracked, bent, scratched rims repaired in Newburgh NY.
Yet consumers are worried about whether or not it is safe to do this now during a pandemic.
Notice what Manny Heredia from Rims Like New had to say:
"Pandemic or no pandemic we are still open! Our regular hours by appointment as before. However, please note these interaction changes: Due to the increased number of confirmed cases of the coronavirus (COVID-19) in the local area, certain precautions are being implemented here to reduce the risk of spreading illness in our shop due to the many customers that come from the Tri-State Area. It is our desire to protect our employees and their respective families. We also wish to protect our valued customers."
How specifically do you do that for Newburgh Customers?
"We are asking that all customers schedule an appointment by phone. At your appointment time please remain in your vehicle and text Manny at (845)-866-1701. This will let the staff know you have arrived."
What if the customer wants to point out a scratch on his rim to one of the wheel technicians?
"If a customer needs to get out of their car to retrieve, or show us something, that's Ok. However, we ask they wear a mask and must maintain a minimum distance of 6 feet between us as we talk. Other wise We will service your vehicle while you wait inside it."
He continues: "If you are paying by credit card we will manually enter it as you read it to us or physically take it inside and run it. If your paying cash, please count it out in front of us. Then we will take it and get you change if needed. Also please note there are no bathroom facilities available. Thank you for helping us keep our home and work area safe."
Rims Like New
507 Union School Rd, Middletown, NY 10941
http://rimslikenew.com